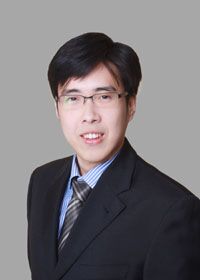 Lesen Sie Edmund Gohs englischen Original-Kommentar:
China: having their currency cake and eating it?
Essentially no.
China's underlying motivation behind its recent and aggressive adjustment of the reference rate for the renminbi is not a competitive devaluation but a move towards liberalisation.
The timing may appear convenient but, in the minds of Chinese policymakers, it had to be done sometime as it is part of their overall long-term plan to internationalise the renminbi. The move has swiftly addressed many of the IMF's recommendations in the hope that the renminbi can be included in the IMF's special drawing rights basket – a key step along the path to global currency reserve status – if only in a symbolic sense. So why not take advantage now following some weak export figures and a general, lingering concern over Chinese economic growth?
The fixing of the renminbi has been changed from being set by China's central bank to being set by market makers' quotes. Theoretically, this should mean that the renminbi fixing and spot rates will converge; while the performance of the currency will likely be subject to greater flexibility and volatility.
Ultimately, we see this as a positive step towards reform and a larger role for the CNY in the global economy. A move towards a more market-driven exchange rate will see some periods of weakness and equally strength in line with demand and supply. Nevertheless, I would not read today's move as a bold attempt by the central bank to engineer currency weakness above and beyond what the fundamentals dictate.
Edmund Goh, Investment Manager – Fixed Income, Asia
Aberdeen Asset Management