Wir verwenden Cookies um Ihnen mehr Benutzerfreundlichkeit bieten zu können. Durch die weitere Nutzung der Webseite stimmen Sie der Verwendung von Cookies zu. Mehr Infos
{{ ctaHeadline }}
Regelmäßige Updates über die wichtigsten Markt- und Branchenentwicklungen mit starkem Fokus auf die Fondsbranche der DACH-Region.
Zweimal pro Woche - Kostenlos per E-Mail.
Der Newsletter ist selbstverständlich kostenlos und kann jederzeit abbestellt werden.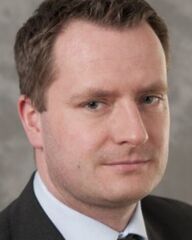 Thomas Body
Business Development Director Head of Germany and Austria
[email protected]
+49 151 559 334 97
Eaton Vance Management (International) Limited Kaiserstrasse 22, D-60311 Frankfurt
Für diesen Suchebgriff konnten wir leider keine Ergebnisse finden!
Artikel auf e-fundresearch.com