e-fundresearch: Which fundamental factors are currently the most important ones when you assess China stocks?
Hudson
: The core of our investment process is always the bottom-up stock recommendations of our experienced in-house research team and a focus on stocks that we identify as trading at marked discounts to our estimated fair values. During this process we place an emphasis on identifying business that are generating long term shareholder value, as measured by attractive and sustainable returns on invested capital. Given the very difficult global growth backdrop, and stressed nature of the international banking system, at present we are also placing a stronger focus in our research on stress-testing the cash flow generation, balance sheet structure and refinancing risk of our portfolio holdings.
e-fundresearch: Which over- and underweight positions are currently implemented in China or Greater China funds?
Hudson
: Within the SISF-HK Fund at present we are overweight the domestic HK financial names - banks, property developers, property investors and some conglomerates - that we feel will continue to benefit from current very low levels of interest rates and ample local liquidity. These companies are also typically conservatively managed, with strong balance sheet and high recurring cash flows. We are also positive on a number of domestic Chinese consumption, financial and infrastructure plays that are benefiting both from strong secular growth trends in their industries and also the boost to growth this year from the massive stimulus programs that the PRC authorities have initiated. We are more cautious on those stocks and industries that are more directly exposed to global demand trends and where excess capacity is likely to remain an overhang on any recovery potential.
e-fundresearch: What is your general outlook for China and Greater China stocks over the coming 12-18 months? Where do you see opportunities and where are the risks?
Hudson: China is better placed than most economies to weather the current global slowdown and the weakness in the export sector given the strength of the national finances, which provides massive firepower for increased fiscal spending, and the willingness of banks to lend aggressively to support domestic growth. Local confidence also remains relatively positive, demonstrated most clearly by the pick-up in local property market transactions and prices across China in recent months. Although HK is a very open economy, with significant exposure to global trade and financials flows, that are currently in retreat, the local economy and asset prices are supported by the ultra-low level of local interest rates that are ´imported´ from the US via the local currency board mechanism. Corporate and consumer balance sheets are very strong, savings rates are high, and confidence is helped by the strength of the mainland economy. While many Western economies seem to face structural headwinds to growth from the need to de-leverage consumer and financial sector balance sheets over many years, we see few such obstacles in HK and China which leaves us relatively positive on equity markets in this part of the world in coming years.

e-fundresearch: What is your outlook for the Hong Kong stock market?
Hudson: The HK stock market - both PRC names and domestic companies - has seen a very strong bounce from the lows of early March this year with the Hang Seng index rallying almost 70%, and many of the holdings in the Fund up 100%+ from their lows. This rebound has re-traced all of the weakness seen in Q4 last year after the collapse in Lehman Brothers and returned the aggregate valuations for the market close to long term averages. At the stock level, most of the names we follow are trading back closer to our analysts fair value estimates, so it is much harder today to find obviously discounted valuations. Given continued uncertainties about the global growth outlook we are reluctant to push valuation targets to more aggressive levels for now, and would not be surprised to see a period of consolidation in markets after the huge move we have seen in the last three months. However, this view does not undermine the longer term case for investing in the HK/China market as we continue to see attractive longer term growth stories that will benefit from the secular growth drivers that have been some powerful in China in recent years - trends such as growing urbanisation, rising income levels and the boom in domestic consumption, increasing penetration of financial products and on-going investment in infrastructure.
e-fundresearch: Thank you for the interview!
Der Artikel wird nach der Anzeige fortgesetzt.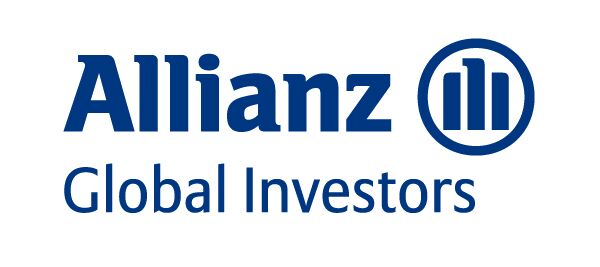 Allianz Global Artificial Intelligence Ist der erste Fonds in Europa, der Anlegern einen Zugang zu sämtlichen Bereichen des Künstlichen Intelligenz-Segments ermöglicht. Die Zukunft ist jetzt! » Mehr Informationen finden Sie hier
---
Lesen Sie zu diesem Thema auch unseren Artikel "Die besten China-Aktienfonds" (29.06.2009)!