e-fundresearch
: Mr Eisinger, you are the fund manager of
JCF All Cap Growth fund
(ISIN:
IE0004444828
). Since when are your responsible for the fund management?
Eisinger
: 01/01/08.
e-fundresearch: Which benchmark do you adhere to?
Eisinger: Russell 3000 Growth Index and Russell 1000 Growth Index
e-fundresearch: Are you also responsible for other funds at the moment?
Der Artikel wird nach der Anzeige fortgesetzt.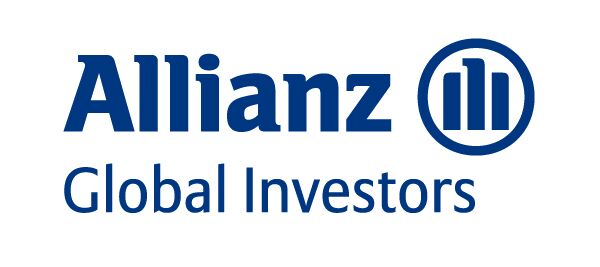 Allianz Global Artificial Intelligence Ist der erste Fonds in Europa, der Anlegern einen Zugang zu sämtlichen Bereichen des Künstlichen Intelligenz-Segments ermöglicht. Die Zukunft ist jetzt! » Mehr Informationen finden Sie hier
Eisinger: Yes, the JIF Orion Fund which is distributed only in the United States. It is a similar unconstrained strategy to US All Cap Growth.
e-fundresearch: What is the total volume that you manage in all your funds?
Eisinger: $4.3 billion as of 28th Feb 2010.
e-fundresearch: Regarding the performance: which performance did you achieve since the beginning of the year and in the years 2003-2008? Absolutely and relatively to the relevant benchmark?
Eisinger:

e-fundresearch: How content are you with your own performance in the last years and this year?
Eisinger: Over the last two years the fund has beaten 79% of its peers and is outperforming the benchmark since I took over. Over the past year the fund is beating 98% of its peers and outperformed the index by around thirty percent. We are happy with these results.
e-fundresearch: How are you able to deliver added value for your investors with your performance?
Eisinger: We believe our ability to add value—to deliver returns over those of the Fund's primary benchmark index—is predicated on having a different view of the value of a company which is based on that company's ability to generate cash flow over the long-term. A second and important goal of our portfolio management approach is not just picking good stocks, but putting them together to form a diversified portfolio that maximizes the overall risk adjusted discount to intrinsic value of the portfolio as a whole.
e-fundresearch: How long have you been a fund manager already?
Eisinger: I took over management of the US All Cap Growth fund and associated strategies on 2008/01/01.
e-fundresearch: What were your biggest successes and your biggest disappointments in your career as fund manager?
Eisinger: My biggest disappointment was the fund's underperformance in 2008. We strive to deliver top performance in all markets and did not live up to that expectation during 2008. I am equally proud of the fact that we stuck to the process that has generated consistent outperformance even during the darkest hours of 2008. It was this decision to stick to bottom up stock picking that delivered very strong results in the year and a half since October 2008 that has differentiated the performance of this fund from many of its peers. At times it would have been easier to get very defensive when things looked the worst, which would have been exactly the wrong thing to do.
e-fundresearch: What kind of capital market situation do we have at the moment? How do you act in this environment?
Eisinger: We believe there continues to be considerable skepticism surrounding companies´ ability to grow broadly. We are finding many companies that we feel will show very attractive growth that is not being priced into the stocks currently. Our focus remains on companies that are growing economic profits and improving ROIC where the price of the stock does not reflect this view. We think focusing on quality stock specific ideas will give us the best opportunity to generate strong long-term performance.
e-fundresarch: What are the special challenges in this environment?
Eisinger: One of the primary challenges of being a bottom up fundamental investor today is the impact of exogenous factors, for example US government involvement in various industries or sovereign risk. We are managing around these challenges by using a wider range of potential outcomes to value a business as well as spending a considerable about time understanding how our companies may performance under a variety of scenarios.
e-fundresearch: What objectives do you have till the end of the year and in the mid term for the upcoming 3 to 5 years?
Eisinger: My objective in the near term, intermediate term, and long term is to continue to utilize a disciplined investment process focused on value creation and risk/reward to drive performance for my fund holders.
e-fundresearch: Do you model yourself on someone? Any ideals?
Eisinger: I am very fortunate to have been mentored by some of the best in the business. I could point to five or six individuals who have been very influential to me and who all have very different styles. I have tried to incorporate the best of their processes and make them my own while also learning from their mistakes.
e-fundresearch: What motivates you in your job?
Eisinger: I was brought up with very modest means and learned early the value of hard work and saving money. I am motivated by my desire to help others realize their goals in life by helping them grow their savings. Whether this is to help pay for a child's education or save for retirement, I take the responsibility extremely seriously.
e-fundresearch: What else do you want to achieve or do you have any further aims as a fund manager?
Eisinger: My goal is to deliver consistent performance that exceeds what an investor could get by simply owning the index. Given how powerful the effect of compounding is, consistent small outperformance can add up to be very large sums of money over time.
e-fundresearch: What other profession would you have taken interest in, apart from becoming a fund manager?
Eisinger: I first started investing money I earned by caddying at the age of twelve. Since then I have never wanted to do anything else. I guess looking back even younger than twelve years old I wanted to be a heart surgeon.
e-fundresearch: Thank you for the interview!