Performance Review 2005
M.M.Warburg Bank (Schweiz) AG
: "The fund was launched in December 2004. Consequently, the performance in 2005 suffered slightly from money inflows in an upward trending market and costs for building up the portfolio. Liquidity holding during this time reached up to 15%. Under these circumstances, the performance for 2005 was very satisfying for us."
Performance Review 2006
M.M.Warburg Bank (Schweiz) AG
: "During the correction in the middle of the year, the fund was able to put liquidity to work either by increasing existing positions or by adding selected few new names."
Performance Review 2007
M.M.Warburg Bank (Schweiz) AG: "As a result of the disciplined stock selection process, which is at the heart of our investment process, the fund had no direct exposure to the US real estate market. Our allocation to Small-Caps and some emerging market names, helping to diversify the portfolio, held up very well in volatile market environment."
Performance Review 2008
M.M.Warburg Bank (Schweiz) AG:"2008 is an example that the fund can be heavily influenced by short term fear in the market despite its clear mandate to buy only quality stocks at a margin of safety. These turbulent times were used to decrease remaining liquidity to virtually zero and to switch from shares that held up well into highly attractive opportunities or to accumulate shares in existing holdings at lower prices."
Performance Review 2009
M.M.Warburg Bank (Schweiz) AG: "The Fund's companies showed impressive resilience in the face of a difficult operating and financial environment. Once-in-a-lifetime macroeconomic dislocations enabled us to buy several new investments (especially in Japan) at depressed prices during the reporting period. The portfolio was fully invested during the year."
Der Artikel wird nach der Anzeige fortgesetzt.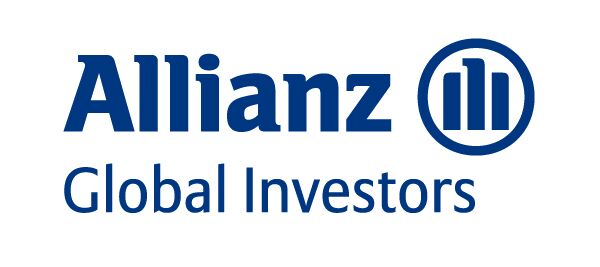 Allianz Global Artificial Intelligence Ist der erste Fonds in Europa, der Anlegern einen Zugang zu sämtlichen Bereichen des Künstlichen Intelligenz-Segments ermöglicht. Die Zukunft ist jetzt! » Mehr Informationen finden Sie hier
Performance 2010 - Year-to-Date
Performance since 2005
M.M.Warburg Bank (Schweiz) AG: "With the closing of 4Q09, the Fund celebrated its five-year anniversary. By all objective measures it has delivered substantial value to unit-holders since inception. This result is attributable to two equally important elements. At the portfolio management level, the Fund was able to hold down reasonably well its judgemental and analytical error quota in the face of the big socioeconomic shifts and financial turmoil taking place during the period. And at the investor level, we would not have been able to keep a steady hand and to stick to our long-term views were it not for the extraordinary patience, discipline and understanding of the Fund's unit-holders."
Investment Process and Strategy – How does the Fund Manager Invest?
M.M.Warburg Bank (Schweiz) AG: "Classic Graham & Dodd value analysis, meaning purchasing "a dollar for 50 cents." We look for three types of investment situations:
As a primary focus in equity selection, we look for value in the area Benjamin Graham called "Bargain Issues." We define bargain issues as equities exhibiting meaningful discounts to our assessment of their true economic worth based on the firm's normalized earnings power. These situations are grouped around (1) neglect, (2) complexity and (3) dearth of information.
As a second objective, we search for investments Ben Graham labelled "The Relatively Unpopular Large Company." To put it in better contrast to bargain issues, we prefer to call this category the "Compounders." These companies exhibit temporary problems, enabling us to buy them at highly attractive prices in relation to their long-term cash-generating capacity.
Thirdly, we invest in "Special Situations." Here, Ben Graham chiefly meant opportunities arising from corporate events such as mergers arbitrage, an area we rarely get involved in. Instead, we use "Special Situations" mostly to describe investments in unrecognized asset values, with the P&L and operating cash flows playing subordinated roles in the analysis.
We believe we can offer four points of marked differentiation:
i. we put an exclusive focus on valuation work / value of the firm as opposed to themes, geography, sectors, etc.
ii. we look for value wherever we can find it, including emerging markets as well as medium and smaller companies.
iii. we don't shun investments in businesses and industries requiring big capital expenditures, as long as those capital expenditures are able to earn their cost of capital over the investment cycle.
iv. in terms of the discounting mechanism, we use principles derived from corporate finance (project budgeting) as opposed to modern portfolio theory (WACC)."
Investment Outlook
M.M. Warburg Bank (Schweiz) AG: "As our fund-holders know, we purposely don't make it our business to comment on observed or predicted macroeconomic conditions. What we have seen, however, is that the phase of normalization in financial markets was used by many of our portfolio companies to drive forward with great determination their efforts in (1) tightening operating efficiencies, (2) cleaning-up balance sheets and (3) pursuing value-enhancing M&A opportunities. For quarterly management commentaries or to get a better understanding of our investment philosophy, please visit our webpage www.warburgvalue.ch."