e-fundresearch
: Mr Gegham Ananyan is fund manager of
Valartis Eastern European Equities Fund
(ISIN: LU0096232995). Since when are your responsible for the fund management?
Gegham
: August 2008.
e-fundresearch: Which benchmark do you adhere to?
Gegham: MSCI Emerging Europe 10/40.
Der Artikel wird nach der Anzeige fortgesetzt.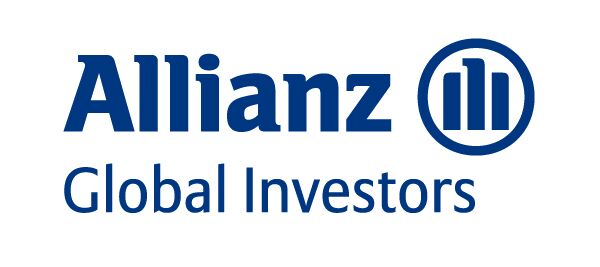 Allianz Global Artificial Intelligence Ist der erste Fonds in Europa, der Anlegern einen Zugang zu sämtlichen Bereichen des Künstlichen Intelligenz-Segments ermöglicht. Die Zukunft ist jetzt! » Mehr Informationen finden Sie hier
e-fundresearch: Are you also responsible for other funds at the moment?
Gegham: No.
e-fundresearch: What is the total volume that you manage in all your funds?
Gegham: 3mln.

e-fundresearch: How content are you with your own performance in the last years and this year?
Gegham: My performance is good (in line with the market) but of course it can always be better.
e-fundresearch: How are you able to deliver added value for your investors with your performance?
Gegham: I am trying to identify best investment opportunities and companies/stocks (stock selection is a key) within my investment universe using a deep understanding of specific regional risk profile of my markets. I'm originally from the region and I have 16 years of experience in financial markets of the region (using the strong contacts in local markets). Besides, we have an office in Moscow and two analysts covering Russian market.
e-fundresearch: How long have you been a fund manager already?
Gegham: More than 6 years.
e-fundresearch: What were your biggest successes and your biggest disappointments in your career as fund manager?
Gegham: I went into cash (cash related instruments) and into very defensive stocks just before severe market correction in September-October 2008 and managed to outperform market strongly. Besides, I received several awards from e-fundresearch.com, "Finanz Am Sonntag", Lipper Fund Awards as top 3 fund manager among Emerging European Funds.
The biggest disappointment was to see not only private but also institutional investors panicking and selling their positions at the very bottom of the market during the crises of 2008 and first quarter of 2009.Also, it was disappointing to see those investors not coming back to market with good timing and missing the rally (the great chance), which started in the second half of 2009.
e-fundresearch: What kind of capital market situation do we have at the moment? How do you act in this environment?
Gegham: Volatility is the name of the game in this globally unstable environment. So, trying to be in liquid names and have good exposure in base assets.
e-fundresearch: What are the special challenges in this environment?
Gegham:
• Unprecedented money printed by developed countries
• Sovereign debt crises in the EU
• Unrest in Arab world with its consequences
e-fundresearch: What objectives do you have till the end of the year and in the mid term for the upcoming 3 to 5 years?
Gegham:
• To outperform the market and competitors
• To provide absolute positive return to investors of our Fund
e-fundresearch: Do you model yourself on someone? Any ideals?
Gegham: No.
e-fundresearch: What motivates you in your job?
Gegham: I love my job and I like to compete with the market
e-fundresearch: What else do you want to achieve or do you have any further aims as a fund manager?
Gegham: I would like to widen the geography of my investment universe and deepen my knowledge on frontier emerging markets in order to add some good and consistent value for my investors in the future.
e-fundresearch: What other profession would you have taken interest in, apart from becoming a fund manager?
Gegham: Diplomat or a sportsman.
e-fundresearch: Thank you for the interview!