e-fundresearch
: Mr Ray Prasad, you are the fund manager of the
Legg Mason Batterymarch Asia Pacific Equity Fund
(ISIN:
IE0034204895
). Since when are you responsible for the fund management?
Prasad
: We use a collaborative team-based approach at Batterymarch. As a member of our Emerging Markets team, I've had lead portfolio management responsibilities for the Legg Mason Batterymarch Asia Pacific Equity Fund since its inception in 2004.
e-fundresearch: Which benchmark do you adhere to?
Prasad: The benchmark for the fund is the MSCI AC Asia ex Japan Standard Index.
e-fundresearch: Are you also responsible for other funds at the moment?
Der Artikel wird nach der Anzeige fortgesetzt.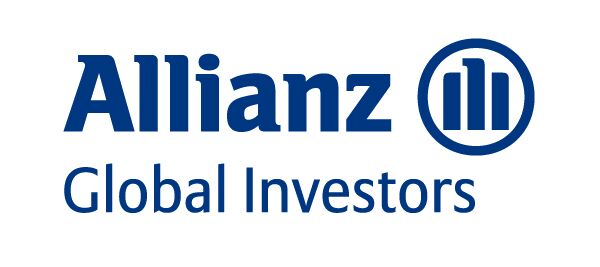 Allianz Global Artificial Intelligence Ist der erste Fonds in Europa, der Anlegern einen Zugang zu sämtlichen Bereichen des Künstlichen Intelligenz-Segments ermöglicht. Die Zukunft ist jetzt! » Mehr Informationen finden Sie hier
Prasad: Yes, my responsibilities include not only dedicated Asia funds, but also the Asian assets we manage within broader emerging markets mandates.
e-fundresearch: What is the total volume that you manage in all your funds?
Prasad: As of January 31, 2010, Batterymarch has US $23.4 billion in total equity assets under management across all of our portfolios. That number includes US $10.8 billion in emerging markets assets. Asian equities account for slightly more than half of the emerging markets piece.
e-fundresearch: Regarding the performance: which performance did you achieve since the beginning of the year and in the years 2006-2010? Absolutely and relatively to the relevant benchmark?
Prasad: The Legg Mason Batterymarch Asia Pacific Equity Fund returned 45% during the Period – 31st Dec 2005 to 31st Dec 2009.
e-fundresearch: How content are you with your own performance in the last years and this year?
Prasad: The fund's relative performance was better last year than in 2009 (which was dragged down a first-quarter shortfall), but it was still not as strong as we would have liked. Our bottom-up stock selection process, the primary source of our value added, is most effective when the market is driven by stock fundamentals. With government and regulatory intervention in the past couple of years, this was not always been the case. December was especially challenging as the smaller, more domestically oriented Asian markets underperformed relative to the more globally oriented Taiwan and Korea, where we were underweight.
This year has also been challenging so far. Many investors who turned to emerging markets during the global slowdown have been taking profits and reallocating assets to developed markets, whose prospects are improving while inflation is creating headwinds in Asia and other emerging markets.
As experienced emerging markets investors, we plan to stick to our investment discipline and remain focused on stock fundamentals. This approach has historically been rewarding for investors with a long-term view.
e-fundresearch: How are you able to deliver added value for your investors with your performance?
Prasad: We believe that the most effective way to capitalize on opportunities in Asia—or any market—is to focus on bottom-up company fundamentals. In our view, these are what drive returns over time. Our proprietary investment process, which represents a unique combination of quantitative and fundamental approaches, has proven successful since the inception of our emerging markets strategy in 1994. One of its most most important strengths is that it's dynamic, enabling us to navigate through changing market environments. For some time, our process has been pointing to opportunities among companies tied to domestic consumption and infrastructure development, not only in Asia, but in other emerging markets.
e-fundresearch: How long have been fund manager already?
Prasad: I have been a fund manager at Batterymarch since 2000, focusing primarily on Asia and global emerging markets.
e-fundresearch: What are your biggest successes and your biggest disappointments in your career as a fund manager?
Prasad: The biggest accomplishment in my career is being able to look back and learn from experience. I still relive some of our worst buy and sell decisions because keeping them fresh in my mind helps prevent similiar mistakes. My biggest disappointments have been when we've sold out of a stock too soon and missed a major rally or when we've waited too long to sell. Sometimes stocks can move in an unexpected direction despite what the fundamentals are telling us. This highlights the importance of sticking to an investment discipline that incorporates diversification and risk control. The value of these qualities can never be overstated.
e-fundresearch: Thank you for the interview!