Performance Review 2005
Arif Husain
: "In 2005, euro-area economic growth accelerated, central bank rates rose and credit spreads tightened as the after-effects of the US auto-sector downgrades subsided. The AllianceBernstein European Income Opportunities Portfolio achieved robust absolute returns, outperforming its peer group (as measured by the Lipper Bond Europe class of funds.)"
Performance Review 2006
Arif Husain: "Euro-area interest rates continued to rise in 2006 as economic growth remained on track. Corporate bonds outperformed other bond sectors as credit spreads continued to tighten. The fund ended the year with modest absolute returns, remaining ahead of its peer group."
Performance Review 2007
Der Artikel wird nach der Anzeige fortgesetzt.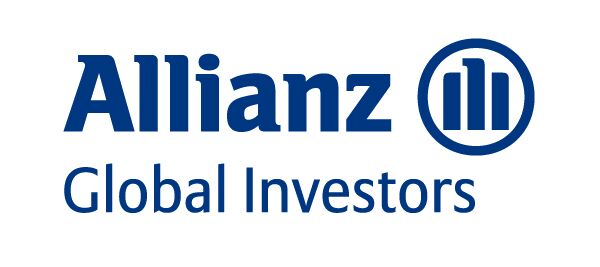 Allianz Global Artificial Intelligence Ist der erste Fonds in Europa, der Anlegern einen Zugang zu sämtlichen Bereichen des Künstlichen Intelligenz-Segments ermöglicht. Die Zukunft ist jetzt! » Mehr Informationen finden Sie hier
Arif Husain: "The subprime mortgage crisis started to unfold in 2007, heralding challenging times for corporate bond managers as investors began a stampede out of risk assets into safe havens such as government bonds. The portfolio ended the year modestly lower and underperformed its peer group as its credit exposure, particularly in the financial sector, detracted from performance."
Performance Review 2008
Arif Husain: "The subprime crisis escalated into a broader global credit crisis in 2008, triggering a spike in risk aversion among investors. The portfolio suffered significant mark-to-market losses, underperforming its peer group. While the fund had no direct exposure to sub-prime, collateralized debt obligations (CDOs) or other structured assets, its significant overweight in corporate credit, especially European investment grade, resulted in volatile performance."
Performance Review 2009
Arif Husain: "Coordinated monetary and fiscal stimulus measures by global economic policymakers set the stage for a sharp rebound in investor risk appetite in 2009. Following the massive credit sell off of the previous 18 months, we believed we were seeing unprecedented opportunities in corporate bonds. We took advantage of numerous opportunities, adding to the fund's existing allocation to both investment grade credit and high yield. The subsequent rally in credit led to dramatic outperformance in 2009."
Performance Review 2010
Arif Husain: "Although the market's secular recovery remained largely intact in 2010, supported by resilient emerging-market economies, the European sovereign debt crisis and concerns about a double-dip recession in the developed economies triggered several bouts of risk aversion among investors. The fund generated strong gains, outperforming its peer group. Our most successful strategy was avoiding exposure to highly indebted countries such as Greece, Spain and Portugal."
Performance since 2005
Arif Husain: "Since the beginning of 2005, our portfolio has outperformed its peer group in four years out of six. It faced strong headwinds in 2008 due to a spike in investor anxiety in the midst of the credit crisis, but our research-driven investment approach helped the fund recover strongly in 2009 and maintain its edge in 2010."
Investment Process and Strategy – How does the Fund Manager invest?
Arif Husain: "We believe that inefficiencies in the global debt markets arise from investor emotion, market complexity and conflicting investment agendas, and that the resultant mispricings in securities and sectors are the biggest potential source of added value for our clients. We use quantitative and fundamental credit and economic research to identify and exploit these inefficiencies.
Our European credit portfolios are part of an integrated global research and portfolio management platform, with portfolio managers and research analysts in every region of the world, covering every major sector of the global fixed income market place. Unlike many of our competitors, we segregate our credit research by industry rather than by capital structure. In other words, the same set of analysts covers both investment grade and high yield issuers within the same industry. While our industry teams analyze industries and issuers, our quantitative research group derives forecasts.
These forecasts are debated in a research review process, in which we decide on a set of portfolio themes. The portfolio management team then translates the final research recommendations into an appropriate portfolio risk target with the use of proprietary portfolio optimization tools. There is a constant flow of information between members of the research and portfolio management teams during the research and decision-making process."
Investment Outlook
Martin Reeves: "From a fundamental perspective, we think the 2011 outlook for credit across the rating spectrum is positive, because earnings are improving and companies are not prepared to damage their balance sheets. We are more positive than the rating agencies, and less concerned than the consensus, about leveraged buyout (LBO) and default risk, and consequently we still think credit offers good value.
We expect to see continued global economic recovery, and we generally expect earnings announcements in 2011 to continue to beat expectations, which should be supportive of corporate bond prices. We expect leveraged buyout activity to remain subdued given scarcity of funding, investor caution about highly leveraged assets and the fact that many private equity funds are currently "under water".
We think that this decade will see a transformation in the way European corporates are financed: from a reliance on bank borrowing to bond-market financing. This should boost growth in issuance in the European investment grade and yield bond markets.
The European financial system remains a concern. European corporates are overly reliant on bank financing and are much more leveraged than their US peers. The banks themselves are in deleveraging mode and over the course of this decade this will force many more corporates in to the bond market. The banks themselves are building up equity and reducing bond debt issuance. This is all happening against the strains of a monetary union under pressure. Nevertheless, we believe that the euro area and its currency will survive the pressure, even with the potential for restructuring of sovereign debt. And we think that, overall, the European banking system is sufficiently robust to emerge without imploding. Over the past year we have kept our exposure to corporates in the peripheral countries (such as Portugal and Spain) to a minimum. But, as pressure mounts within the European Union, we expect to see prices drop and consequently to find more opportunity in corporate bonds related to the periphery."