EFAMA elects Mr Claude Kremer as its new President
The investor is at the heart of the asset management industry, says Mr Kremer
EFAMA, the European Fund and Asset Management Association, has announced today that Mr Claude Kremer was elected President of EFAMA for a two-year term. The election of the new EFAMA head took place in Lucerne during the Annual General Meeting. The representatives of the European investment management industry also appointed two Vice-Presidents, Mr Christian Dargnat and Mr Massimo Tosato. It is the first time that EFAMA has elected two Vice Presidents, reflecting its commitment to engaging with the industry regulatory and operating environment. The new President, Mr Kremer, has already served as Vice-President and will succeed Mr Jean-Baptiste de Franssu who served for two years. Mr Kremer was Chairman of the Association of the Luxembourg Fund Industry (ALFI) for four years and has acted as a non-executive board member of a number of Luxembourg funds and listed companies. He is also a founding partner and Head of Investment Management at the law firm of Arendt & Medernach, based in Luxembourg.
Mr Christian Dargnat is Chief Executive Officer of BNP Paribas Asset Management (BNPP AM). He joined in 2006 as Chief Investment Officer of BNP Paribas Investment Partners and became a member of the Executive Board. He was also named Director General of BNPP AM in April 2009.
Mr Massimo Tosato is Executive Vice Chairman of Schroders plc. He joined Schroders in 1995 as Managing Director of Investment Management in Italy before he was relocated to London to become Head of Schroder Investment Management for Continental Europe and the Middle East. Massimo has also held the positions of Group Managing Director for the Retail division and Global Head of Distribution at Schroders.
Der Artikel wird nach der Anzeige fortgesetzt.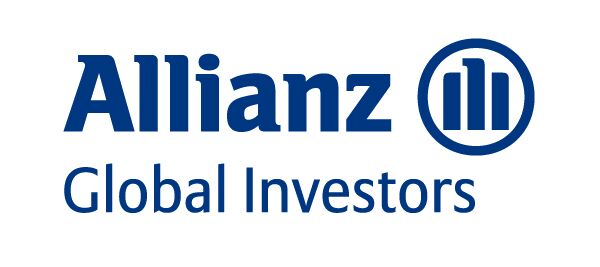 Allianz Global Artificial Intelligence Ist der erste Fonds in Europa, der Anlegern einen Zugang zu sämtlichen Bereichen des Künstlichen Intelligenz-Segments ermöglicht. Die Zukunft ist jetzt! » Mehr Informationen finden Sie hier
In his election speech at the AGM, Mr Kremer said: "It is a great honour and privilege for me to have become the President of this association which is the prominent and recognised voice of the European Fund and Asset Management industry. The many initiatives undertaken by my predecessor Jean-Baptiste de Franssu provide a solid basis to build upon.
"I have identified the following five priorities which put the investor at the heart of our strategy: Promote long-term savings, encourage investor information and education, support beneficial regulatory measures, promote the UCITS brand in Europe and beyond, increase the legitimacy of the European Fund and Asset Management professionals. I believe these priorities capture the essence of what we wish to achieve over the next two years. EFAMA is a team effort and I see myself as part of this team, with the Vice-Presidents, the Director General and all our members the active support of whom is indispensable to fulfil our missions."
Members at the AGM, also elected a new Board of Directors for a two-year term*. In addition to the elections, the AGM marked the formal acceptance of 15 new Corporate Members and 18 Associate Members, which saw EFAMA's membership increase to 56 corporate members and 27 national member associations.
As the voice for the European investment management industry, EFAMA and its newly appointed heads have presented an ambitious and challenging agenda for the next two years and remain firmly committed to the association's overall mission to:
• support a high level of investor protection
• promote the completion of an effective single market for investment management and the creation of a level playing field for competing saving and investment products
• strengthen the competitiveness of the industry.
---
Biography of Mr Claude Kremer:
Mr Kremer was Chairman of the Board of Directors of the Association of the Luxembourg Fund Industry (ALFI) from May 2007 to June 2011. He is a member of various industry consultation committees with the Commission de Surveillance du Secteur Financier (CSSF), and has acted as a non-executive board member of a number of Luxembourg funds and listed companies. He is furthermore a non-executive director of the Luxembourg Stock Exchange.
In June 2009, Mr Kremer was elected Vice-President of the EFAMA. In 2005, he was a member of the EU Commission expert group on market efficiency.
Mr Kremer is also a founding partner of Arendt & Medernach law firm and serves as head of the Firm's Investment Management industry group. He is a member of the firm's management board and responsible for Markets & Communication. He has devoted his whole professional career to the investment fund industry advising on the corporate, regulatory and tax aspects of creating, structuring and marketing investment and pension funds as well as on fund-related matters. He has been a member of the Luxembourg Bar since 1982.
Mr Kremer holds Masters' degrees in law and in history from the Université Pierre Mendès France de Grenoble and a Master's degree in accounting and finance from the London School of Economics and Political Science.
---
* Board of Directors:
EFAMA's Board of Directors:
President: Claude Kremer
Vice President: Christian Dargnat
Vice President: Massimo Tosato
Corporate Member Representatives
Allianz Global Investors: Markus Miederhoff, General Counsel Europe
BlackRock: Joanna Cound, Managing Director
Dexia Asset Management: Naïm Abou-Jaoudé, Chief Executive Officer
Pictet Funds: Laurent Ramsey, Group Managing Director, Chief Executive Officer
T. Rowe Price International: Todd Ruppert, President - Investment Services
National Member Association Representatives
Austria – VÖIG: Armin Kammel
Belgium – BEAMA: Josette Leenders
Bulgaria – BAAMC: Stoian Toshev
Czech Rep – AKAT CR: Jana Michalikova
Denmark – IFR: Jens Jorgen Holm Miller
Finland – FFFS: Marku Savikko
France – AFG: Pierre Bollon
Germany – BVI: Thomas Richter
Greece – AGII: Marina Vassilicos
Hungary – BAMOSZ: Andras Temmel
Ireland – IFIA: Gary Palmer
Italy – Assogestioni: Fabio Galli
Liechtenstein – LAFV: Matthias Voigt
Luxembourg – ALFI: Camille Thommes
Netherlands – DUFAS: Hans Janssen Daalen
Norway – VFF: Lasse Ruud
Poland – IZFiA: Marcin Dyl
Portugal – APFIPP: Joao Pratas
Romania – AAF: Petre Szel
Slovakia – SASS: Marian Matusovic
Slovenia – ZDU-GIZ: Karmen Recj
Spain – Inverco: José Manuel Pomaron
Sweden – FBF – SIFA: Pia Nilsson
Switzerland – SFA: Matthaüs Den Otter
Turkey - TKYD: Gur Cagdas
United Kingdom - IMA: Julie Patterson
Director General: Peter de Proft
Deputy Director General: Jarkko Syyrila