e-fundresearch: Mr Charles Zerah, you are one of the fund managers of Carmignac Emerging Patrimoine fund (ISIN: LU0592698954). Since when are your responsible for the fund management?
Zerah: I have been co-managing Carmignac Emerging Patrimoine with Simon Pickard and Frédéric Leroux since the launch of the fund in March 2011. While Simon is specialized on the equity pocket of the portfolio, I am responsible for the bond pocket of the fund. Frederic Leroux is in charge of the currencies and the hedging of the exposure with the use of derivatives.
e-fundresearch: Which benchmark do you adhere to?
Der Artikel wird nach der Anzeige fortgesetzt.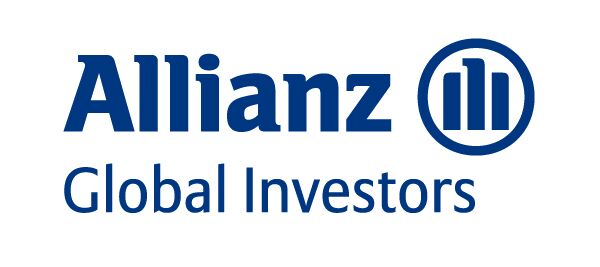 Allianz Global Artificial Intelligence Ist der erste Fonds in Europa, der Anlegern einen Zugang zu sämtlichen Bereichen des Künstlichen Intelligenz-Segments ermöglicht. Die Zukunft ist jetzt! » Mehr Informationen finden Sie hier
Zerah: The fund aims to achieve maximum performance through an active and non-benchmarked management approach. The general investment philosophy is driven by our fundamental macroeconomic analysis and the research from our analysts. Thus the securities in the portfolio are usually significantly different from the performance index.
e-fundresearch: Are you also responsible for other funds at the moment?
Zerah: Indeed, I also manage Carmignac Global Bond, which is invested in all classes of bonds identifying the best sources of performance in world interest rate markets.
e-fundresearch: What is the total volume that you manage in all your funds?
Zerah: As of March 31st 2012, I manage 1,244.60 million euros: 669.27 million though Carmignac Emerging Patrimoine and 575.33 million through Carmignac Global Bond.
e-fundresearch: Regarding the performance: which performance did you achieve since the beginning of the year and in the years 2007-2011? Absolutely and relatively to the relevant benchmark?
Zerah: The fund has a year-to-date, as of March 31st 2012, positive performance of +6.01%, lower than its performance index, up by +8.18%. Nevertheless, since the fund creation on March 31st 2011, the fund performance is +4.00%, above its performance index, +2.75%.
e-fundresearch: How content are you with your own performance in the last years and this year?
Zerah: Despite the troubles from the Euro zone debt crisis during the summer 2011 the funds succeed to end its first year with a positive performance. This is a great satisfaction. Indeed being able to show an absolute positive performance after such a volatile year is rewarding.
e-fundresearch: How are you able to deliver added value for your investors with your performance?
Zerah: Despite short term concerns, we are long term believers in Emerging markets. Thanks to their growing businesses, their strong balance sheets and their attractive valuation, emerging markets should once again show their resilience in a context of global economic slowdown. Through a rigorous stock and bond selection and our field expertise we seek to profit from those long term trends.
e-fundresearch: How long have you been a fund manager already?
Zerah: I have been a fund manager for 17 years, mostly on emerging bonds. I am working for Carmignac Gestion since March 2010.
e-fundresearch: What objectives do you have till the end of the year and in the mid term for the upcoming 3 to 5 years?
Zerah: The sustainability of the rally in Emerging Markets will depend on several factors. First, the situation in developed markets. Economic realities vary between the major regions. Even if emerging markets clearly outperform over the long term, in the short term, in case of strong crisis in developed countries, the risk of a contagion to Emerging countries can't be denied. Another question mark is on China. I just came back from a trip around China and it looks like China faces a real slowdown of its economy. Nevertheless, we are waiting to see next few months' figures to confirm the soft landing. In India, even if the long term story is still attractive, there are still political and economic problems which can penalize the equity market. From a general perspective emerging countries are now benefiting from healthy public finance as conversely, the financial situation has deteriorated in developed countries. Indeed, Emerging countries benefit from the process started after the clean-up of Emerging markets balance sheets at the end of 90's. Moreover, Emerging countries record a growth three times stronger than developed countries. These good macroeconomic fundamentals are furthermore coupled with attractive valuations. In this context, valuation catch-up is likely to continue and to become more pronounced. In this context, our investment strategy aims at seizing upside opportunity offered by today's markets, while of course maintaining a very active risk management. So, we would consider an eventual market slowdown as a buying opportunity.
e-fundresearch: Thank you for the interview!