e-fundresearch: "What is your global macro outlook for the rest of 2012? Which are the most important factors currently when you assess global equity markets?"
Didier Saint-Georges, Mitglied des Investmentkomitees von Carmignac Gestion, "Carmignac Investissement A" (ISIN: FR0010148981) (01.06.2012):
"While the beginning of the year was particularly good for the equity markets owing to an abundance of liquidity, recent weeks have seen all global financial marketplaces take a nosedive. Following a five-month market rebound, concerns surrounding global growth and the eurozone crisis have sparked renewed aversion to risky assets.
The European crisis is far from over. The eurozone may have briefly benefited from the ECB's two 3-year refinancing operations (LTRO), but systemic risk was at the best brushed under the proverbial carpet while a credit crunch was avoided. While the issue of bank liquidity is temporarily being addressed, the problem of economic growth remains and with it that of the solvency of sovereign issuers. The introduction of a drastic deficit-cutting programme in France is weighing a little more heavily on European demand in the short term, thereby reducing growth and weakening government issuers even further.In this complex environment, we still expect a recession in most European countries this year, with all the negative repercussions this will have for their budgetary positions, not to mention the contagion to the eurozone's more robust countries. German government bonds will still provide a safe haven but they are becoming less secure.
The US economic situation appears much more enviable by comparison. Benefiting from a central bank happy to act as a lender of last resort, the United States felt able to let its finances drift a little further without having to suffer massive public debt clearances, which would have pushed up financing costs. Economic growth therefore seems to be on a safer footing in the United States than in Europe where nothing is being done to stimulate growth in the immediate future. This key advantage is backed up by an undervalued dollar, increased competitiveness through labour market flexibility, particularly enviable corporate finances with interest charges at a 50-year low, the increasing likelihood that the property market will stabilise as household debt has fallen from 130% to 113% of disposable income since the beginning of the crisis, and much greater fiscal leeway than in Europe. In the short term, the consumer sector represents the pillar most likely to crumble if household income continues to shrink.
The emerging world, which is attracting much more interest from investors following the panic in the summer of 2011, struggled to maintain its positive track record in March. Although a disinflationary trend was confirmed in China and Brazil and began in India, the offshoot of this was weaker economic growth. In India, growth is slowing and imbalances widening as political deadlock is making any substantial reforms impossible. In Brazil, the strength of the real contributed to a slowdown that was as sudden as it was unexpected. In our eyes, the new Chinese growth objective of 7.5% does not appear to warrant any large-scale budgetary or monetary policy measures. If, for all that, the economy was to turn down on an unwanted scale, leeway to correct this would be considerable, starting with the level of banks' required reserves ratio, which could be much lower. Rather than worry about China, we would prefer to give the country's monetary policy time and not lose sight of stock market valuations. 2012 P/E ratios stand at 9x for Chinese companies listed in Hong Kong, while forward earnings growth is much higher than what we can expect to see from developed economies.
Der Artikel wird nach der Anzeige fortgesetzt.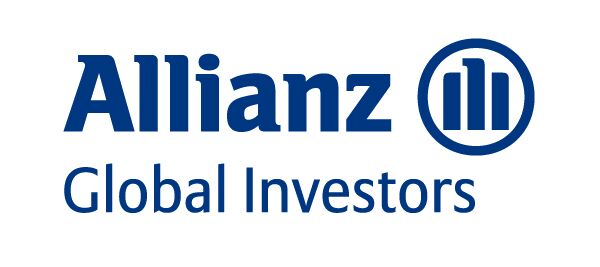 Allianz Global Artificial Intelligence Ist der erste Fonds in Europa, der Anlegern einen Zugang zu sämtlichen Bereichen des Künstlichen Intelligenz-Segments ermöglicht. Die Zukunft ist jetzt! » Mehr Informationen finden Sie hier
Global growth remains very inconsistent, which presents pitfalls for the investor and therefore requires a global, diversified and active investment approach. In a world in which the markets' tempo can be hard to determine, we will continue to manage short-term market risks in a way that keeps our investments firmly focused on our strongest medium-term convictions."
Moritz Rehmann, DJE Kapital AG, "GAMAX FUNDS - JUNIOR A" (ISIN: LU0073103748) (29.05.2012): "Wir erwarten, dass das aktuell sehr volatile Börsenumfeld anhält. Die Schuldenproblematik in der Eurozone lässt sich ebenso wenig kurzfristig korrigieren, wie die anhaltende Debatte über Eurobonds zeigt, wie das gegenüber den vorangegangenen Jahren etwas verlangsamte Wachstum in den asiatischen Emerging Markets. Wenngleich die chinesische Regierung mit der mehrfachen Senkung der Mindestreserveanforderung bereits gegensteuert. Zudem zeichnen sich in Europa bei politischen Machtwechseln wie in Frankreich oder Griechenland langwierige Verhandlungsprozesse und eine zunehmend geringer werdende Akzeptanz von Sparprogrammen von Seiten der Bevölkerung ab. Auf das Ergebnis der Wahlen in Griechenland kann man hier nur gespannt sein. Dieser anhaltende politische Wandel wird die auf einem Konsens beruhenden Entscheidungen für die zukünftige Richtung Europas stark erschweren und die Beurteilung der Lage, gerade für externe Beobachter, wird noch unübersichtlicher. Mit den US Wahlen kommt im Herbst noch ein weiterer Unsicherheitsfaktor hinzu, in dessen Nachlauf gewöhnlich zunächst die unpopulären Entscheidungen getroffen werden. Insgesamt rechnen wir somit mit einem anhaltend anspruchsvollen Marktumfeld."
e-fundresearch: "Which are the most important factors currently when you assess global equity markets?"
Moritz Rehmann, DJE Kapital AG, "GAMAX FUNDS - JUNIOR A" (ISIN: LU0073103748) (29.05.2012): "Wie oben erwähnt wird die Volatilität an den globalen Märkten hoch bleiben. In diesem Kontext ist gerade der GAMAX Junior gut aufgestellt, da globale Konjunkturentwicklungen für den Absatz von im Trend liegenden Produkten nur eine nachgeordnete Bedeutung haben. Produkte wie das iPhone von Apple haben auch in Krisenzeiten anschaulich gezeigt, das konjunkturelle Schwankungen mit einem guten Produkttrend zu überbrücken sind. So konnte Apple in Spanien bei einer sehr hohen Jugendarbeitslosigkeit von nahezu 50% und nach lang anhaltenden Rückgängen bei den Einzelhandelsumsätzen in den ersten 9 Monaten 2011 trotz allem 60% mehr iPhones absetzen. Es lohnt sich also ein Unternehmen nicht nur nach den Zahlen zu beurteilen, sondern gerade auch dem Produkt besondere Aufmerksamkeit zu widmen. Der Fokus sollte so aktuell, wenngleich man globale Trends nicht aus den Augen lassen darf, insbesondere auf dem Potential des einzelnen Unternehmens liegen."
e-fundresearch: "Which regions and/or sectors are currently overweight or underweight in global equity funds? What are the reasons for it?"
Didier Saint-Georges, Mitglied des Investmentkomitees von Carmignac Gestion, "Carmignac Investissement A" (ISIN: FR0010148981) (01.06.2012): "Putting our convictions into practice is an ongoing, lasting process that allows the portfolio to benefit from the best investment ideas in tandem with structural market trends. Consequently, our investment strategy consists in anticipating the consequences of the global economic rebalancing act currently under way. In view of this, a large part of Carmignac Investissement's long-term investment themes are targeting improved living conditions in emerging countries via sectors such as domestic consumer spending and infrastructure. As a by-product of growth in this region, we are also heavily exposed to natural resources."
Moritz Rehmann, DJE Kapital AG, "GAMAX FUNDS - JUNIOR A" (ISIN: LU0073103748) (29.05.2012): "Die globalen Aktienfonds sind ein Spiegelbild der aktuellen Anlageaversion gegenüber der Eurozone. So sind US- und Emerging-Market- Aktien nach wie vor übergewichtet und Aktien aus der Eurozone, Japan und UK untergewichtet. Bevor sich für die Eurozone keine klarere Perspektive für den Umgang mit den in der Krise steckenden Staaten und Banken ergibt ist eine Umkehr dieses Anlagetrends schwer vorstellbar. Ähnlich verhält es sich in Japan mit dem trotz Herabstufungen von Japans Kreditwürdigkeit noch immer zu starkem Yen. Während UK weiter mit einer schwächelnden Binnenkonjunktur kämpft.

Auf Sektorebene verhält es sich von Seiten der Risikoaversion ähnlich. Banken, Versicherungen und Rohstoffunternehmen gehören noch immer zu den am stärksten untergewichteten Branchen, während Technologie-, Pharma- und Konsumaktien zu den am stärksten übergewichteten Zählen. Die Unsicherheit gegenüber dem strukturellen Wandel in der Finanzbranche mit zukünftig geringerer Rentabilität und der bedingt durch stärkere Volatilität beim Ergebnis gestiegenen Unsicherheit kommt hier deutlich zum Ausdruck. Auf der anderen Seite findet sich zu Unternehmen des Konsum-, Pharma oder Technologiesektors eine hohe Exponierung also weiterhin eher in den defensiveren Sektoren, bzw. denen die Wachstum generieren. Die Risikoaversion am Aktienmarkt findet sich so auf regionaler, wie auch auf sektoraler Ebene."
e-fundresearch: "Is it currently attractive to invest in global equities? Where do you see opportunities and where do you see risks?"
Didier Saint-Georges, Mitglied des Investmentkomitees von Carmignac Gestion, "Carmignac Investissement A" (ISIN: FR0010148981) (01.06.2012): "In the short term, the economic realities paint a very mixed picture of the major regions. In Europe, the economic outlook remains bleak. In addition to the continuing caution in the banking sector and an over-priced currency, there are also cumulative budgetary restrictions, which are beginning to weigh on consumer spending across the continent. In the US, macroeconomic indicators suggest that the upturn will continue on the back of domestic consumer spending and exports. In emerging countries, economic conditions are continuing to return to normal. Although inflation has begun to fall and the credit growth rate has slowed, we consider emerging growth visibility satisfactory, which we anticipate will be more modest than in recent years, but also more solid and sustainable. Our investment strategy is therefore seeking to tap into the value-added opportunities that the markets currently offer, while maintaining very active risk management. A strategy made possible by our vast investment universe, which covers all international equities."
Moritz Rehmann, DJE Kapital AG, "GAMAX FUNDS - JUNIOR A" (ISIN: LU0073103748) (29.05.2012): "Aktien bieten aufgrund der derzeit extremen Positionierung der Marktteilnehmer an den Aktienmärkten vermehrt Chancen. Die Bewertung von Indizes wie dem DAX ist mit einem KGV von 12 ist im historischen Vergleich günstig und die alternativen Anlagen wie Anleihen rentieren oftmals nach Abzug der Inflation nur mit marginalen Renditen oder wie im Fall von kurz laufenden Bundesanleihen sogar mit negativen realen Renditen. Die Chancen liegen in erster Linie in der regionalen Allokation, denn wenn inhomogene Märkte wie die Eurozone im Ganzen untergewichtet werden, ergeben sich zwangsläufig auf mittelfristiger Sicht Chancen aus dieser undifferenzierten Herangehensweise. Der genaue Zeitpunkt, wann sich dieses Ungleichgewicht auflöst ist zwar schwer zu bestimmen, bei qualitativ guten Unternehmen mit aussichtsreichen Produkten überwiegen unter mittelfristigen Aspekten jedoch mittlerweile die Chancen."
e-fundresearch: "Did your fund outperform or underperform vs. benchmark over the past 5 years and which part could be linked to securities selection (Performance Attribution)?"
Didier Saint-Georges, Mitglied des Investmentkomitees von Carmignac Gestion, "Carmignac Investissement A" (ISIN: FR0010148981) (01.06.2012): "With an increase of 25.10% over the last five years, Carmignac Investissement has considerably outperformed its performance indicator, the MSCI All Countries World Free, which fell 18.05%."
Moritz Rehmann, DJE Kapital AG, "GAMAX FUNDS - JUNIOR A" (ISIN: LU0073103748) (29.05.2012): "In den vergangenen 5 Jahren (per. 22.5.2012) konnte mit +14,4% eine deutliche Outperformance zur Benchmark (MSCI World in Euro) erzielt werden, die im gleichen Zeitraum -21,1% verlor.
Daten zur Performanceattribution veröffentlichen wir nicht."
Alle Performance Daten der Top-10 Auswertung per 28.05.2012: