Investment Universe, Process, Strategy and Benchmark – How does the Fund Manager invest?
(ISIN: LU0256787531)
Universe: European Small and Mid Caps, excluding the UK
Objective: Outperformance of the FT Mid Cap Europe ex-UK TR
Investment approach:
- Fundamental stock-picking, supported by numerous company meeting and strong proprietary screening model
- Firmly believe in companies with strong competitive position (product or market) and consistent growth
Key Portfolio characteristics:
- Long-only portfolio of 60 to 100 stocks
- Strong focus on liquidity: 94% of the fund could be liquidated in less than 5 days
- No position above 3% of the total assets nor more than 5% in the float of any stock
- Outperformance generation derives mostly from stock selection (80%), whilst industry selection and country selection each account for 10%
Investment Process
1/ Research & screening

Two sources of investment ideas:
Screen the investment universe through quant screening
Meet as many companies as we can regardless of ranking to remain opportunistic
2/ Analysis & valuation
The investment case has to go through:
A fundamental analysis: valuation, balance sheet quality, growth, quality of management, competition structure, etc.
A proprietary price target based on average of PE, EV / EBIT, and DCF
3/ Portfolio construction
Portfolio construction aims at:
Selecting high conviction stocks
Focus on liquid names
Risk management
Risk is controlled through 3 lines of defense:
Der Artikel wird nach der Anzeige fortgesetzt.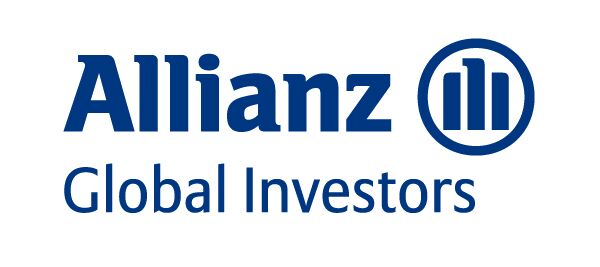 Allianz Global Artificial Intelligence Ist der erste Fonds in Europa, der Anlegern einen Zugang zu sämtlichen Bereichen des Künstlichen Intelligenz-Segments ermöglicht. Die Zukunft ist jetzt! » Mehr Informationen finden Sie hier
Instrument selection, sizing constraints
Stop losses per individual name
Stop loss at the portfolio level
Performance Review 2007
Xavier Lagrandie and Michel Leblanc: "- Outstanding performance (around 9%): fund was positive while benchmark was negative => good sectors selection + stock picking in the fund
- strong positive contribution from overweight in Industrials and IT sectors
- exposure to cyclical stocks which outperformed the defensives ones especially in the first semester
- underperformed in consumer staples and healthcare."
Performance Review 2008
Xavier Lagrandie and Michel Leblanc: "- Good stock picking for IT whereas stock selection for Materials and Consumer discretionary had a negative impact
- Overweight in Industrials vs. underweight in Financials sector paid off, respectively +2% and +1.5%
- France and Germany exposure was well rewarded while Switzerland contribution was significantly negative (currency effect + stock selection) around -2%."
Performance Review 2009
Xavier Lagrandie and Michel Leblanc: "- Overweight in Industrials definitely paid off thanks to good stock picking / Same scenario for Materials and Energy sectors very good stock selection
- Strong negative impact with our overweight in IT combined with poor stock picking compared to the benchmark / same for consumer staples
- underweight in Italy and overweight in Switzerland vs. the benchmark had a positive impact while underweight in Sweden stocks was unfavourable." (ISIN: LU0256787531)
Performance Review 2010
Xavier Lagrandie and Michel Leblanc: "Fund outperformed +33%
- Top 3 sectors : Industrials, Consumer Discretionary and Materials highly outperformed
- Overweight in Industrials paid off
- Outstanding stock picking especially in Financials and Consumer Discretionary + underweight in financials paid off
- Negative currency effect due to underweight in Sweden."
Performance Review 2011
Xavier Lagrandie and Michel Leblanc: "- Good stock selection in Materials sector which underperformed in the overall market
- poor stock picking in Industrials and Consumer staples sectors
- underweight Swedish match position was negative."
Performance 2012 - Year-to-Date
Xavier Lagrandie and Michel Leblanc: "- Strong underweight in financials + good stock selection pay off
- Good stock picking in industrial sector vs. poor stock selection in consumer staples and discretionary
- Underweight in Spain and overweight in Switzerland => positive contribution to the fund's performance."
Performance since 2007
Xavier Lagrandie and Michel Leblanc: "Over the period since 2007, the relative performance of the fund is favourable and promising in a very volatile situation knowing that 2008 was a very difficult year for the market.
Neutral positioning vs. benchmark + cash slightly high in average => safe behaviour."