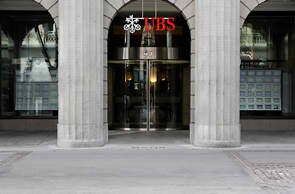 e-fundresearch.com: "Mr Max Anderl, your are the fund manager of the UBS (Lux) Eq Fd - European Opportunity (EUR) P-acc (ISIN: LU0006391097). Since when are your responsible for the fund management?"

Max Anderl: "31/10/2004."

e-fundresearch.com: "Which benchmark do you adhere to?"

Max Anderl:"MSCI Europe."

e-fundresearch.com: "Are you also responsible for other funds at the moment?"

Max Anderl: "Yes, Global and European equity funds, long only and long short. Various retail and segregated accounts."

e-fundresearch.com: "What is the total volume that you manage in all your funds?"

Max Anderl: "3bn EUR."

e-fundresearch.com: "Regarding the performance: which performance did you achieve since the beginning of the year and in the years 2007-2011? Absolutely and relatively to the relevant benchmark?"

Max Anderl: "YTD to end-Sept:
+19.5% (absolute)
+7.2% (relative)

2007 – 2011 (5 years):
-16.1% (absolute)
+6.2% (relative)

5 years to end-Sept:
-1.2% (absolute)
+11.8% (relative)

Figures are gross-of-fees and cumulative."

e-fundresearch.com: "How content are you with your own performance in the last years and this year?"

Max Anderl: "We have outperformed the benchmark year-to-date and over the past five years, achieving a top quartile ranking relative to peers."

e-fundresearch.com: "How are you able to deliver added value for your investors with your performance?"

Max Anderl: "The Concentrated Alpha unit is a "boutique" team within UBS Global Asset Management. It leverages all the resources of the core UBS Global Asset Management team (e.g. company research, risk analysis, compliance, dealing) but has a separate investment process and a separate decision making process.

We seek to achieve the investment objective by exploiting short- and mid-term inefficiencies in the market, through the buying of securities. Portfolios are constructed primarily from the bottom-up utilising both in-house and external research sources, based around the "three circles" of information sources (fundamental, quantitative and qualitative). The combination of these mutually independent information sources provides the portfolio managers with a complete picture of the anomalies and opportunities in the market within a manageable framework, allowing them to make a balanced investment decision that limits the potential downside risk of the portfolio."

e-fundresearch.com: "How long have you been a fund manager already?"

Max Anderl: "Since 2000."

e-fundresearch.com: "What were your biggest successes and your biggest disappointments in your career as fund manager?"

Max Anderl:"+ In 2007 we started to apply our investment process for short ideas which turned out to be a success story. Our single short picks added more alpha than the corresponding long names over the last 3 years.

- We get about 50% of our stock picks right but the top half of performance-generating stocks always adds more value than the bottom half takes away. So we are used to the disappointments."

e-fundresearch.com: "What kind of capital market situation do we have at the moment? How do you act in this environment?"

Max Anderl: "We are in the midst of a balance sheet recession in most parts of Europe with limited growth and asset prices supported by central bank liquidity. Furthermore, there are political risks associated with the Euro zone that are difficult to predict.

We remain cautious and continue to position the portfolio in names with strong balance sheets that are asset light and have relatively good downside protection and valuation upside. We are also underweight industrials and banks, as we see risks skewed more to the downside in the sector. We do see areas of opportunity within equities and we continue to prefer health care, IT and consumer staples."

e-fundresearch.com: "What are the special challenges in this environment?"

Max Anderl: "Political risk and the difficulties in predicting central bank action which leads to risk-on and risk-off activity in the market. We try to ignore it the best we can and pick the best stocks."

e-fundresearch.com: "What objectives do you have till the end of the year and in the mid term for the upcoming 3 to 5 years?"

Max Anderl: "We want to offer better risk/return characteristics than the benchmark to our customers. Our investment process has shown the ability to add value over different investment environments including value/growth and up/down. In addition, we have a focus on high active share which has led to performance different to the benchmark."

e-fundresearch.com: "Do you model yourself on someone? Any ideals?"

Max Anderl: "I learned my trade from two successful "veteran" fund managers with investment careers of more than 30 years. I hope one day I can look back on my own 30 year track record."

e-fundresearch.com: "What motivates you in your job?"

Max Anderl: "One spends a lot of time at work. It is therefore of crucial importance ones likes his/her job. The job of a portfolio manager involves new challenges every day which keeps our work varied and interesting. The last 5 years particularly, has offered a lot of "entertainment" value."

e-fundresearch.com: "What other profession would you have taken interest in, apart from becoming a fund manager?"

Max Anderl: "I studied biochemistry and initially worked in the pharmaceuticals industry. I am still interested in science but I prefer the day to day work of picking stocks, to my work of chemical experiments in the past."
e-fundresearch.com: "Many Thanks!"
Täglich die aktuellsten News im newsletter: hier anmelden
Performanceergebnisse der Vergangenheit lassen keine Rückschlüsse auf die zukünftige Entwicklung eines Investmentfonds oder Wertpapiers zu. Wert und Rendite einer Anlage in Fonds oder Wertpapieren können steigen oder fallen. Anleger können gegebenenfalls nur weniger als das investierte Kapital ausgezahlt bekommen. Auch Währungsschwankungen können das Investment beeinflussen. Beachten Sie die Vorschriften für Werbung und Angebot von Anteilen im InvFG 2011 §128 ff. Die Informationen auf www.e-fundresearch.com repräsentieren keine Empfehlungen für den Kauf, Verkauf oder das Halten von Wertpapieren, Fonds oder sonstigen Vermögensgegenständen. Die Informationen des Internetauftritts der e-fundresearch.com AG wurden sorgfältig erstellt. Dennoch kann es zu unbeabsichtigt fehlerhaften Darstellungen kommen. Eine Haftung oder Garantie für die Aktualität, Richtigkeit und Vollständigkeit der zur Verfügung gestellten Informationen kann daher nicht übernommen werden. Gleiches gilt auch für alle anderen Websites, auf die mittels Hyperlink verwiesen wird. Die e-fundresearch.com AG lehnt jegliche Haftung für unmittelbare, konkrete oder sonstige Schäden ab, die im Zusammenhang mit den angebotenen oder sonstigen verfügbaren Informationen entstehen.