e-fundresearch.com:
What are your personal lessons learned from year-to-date market developments?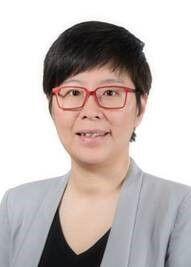 June Chua:
Markets have rallied stronger than we initially expected. Earlier, we only had a conservative upside target of 15% and we had achieved that by March. Stronger than expected earnings growth have been driving up markets, something, we have not seen in 6-7 years in Asia ex-Japan. As we continued to see the sustainability of earnings growth in a backdrop of global growth, we began to position for more upside in the markets. Perhaps, Asia ex-Japan had not done well at all for the last 6-7 years compared to developed markets like US, we had forgotten how markets can rally. But we have quickly adjusted our view to position for more upside.
e-fundresearch.com: When did you take over the responsibility of managing the Asia Stock Fund (ISIN: AT0000A1ACS6) and what is the current size of the strategy?
June Chua: We have been managing this fund since inception in March 2015 and current AUM is about EUR25 million. Our strategy is unique whereby we offer an all Asia strategy including the smaller frontier but fast growing countries like Bangladesh, Sri Lanka and Vietnam.
e-fundresearch.com: What are the main steps in your investment process and in which area is your competitive edge to add value to investors?
June Chua: We are an active Growth At Reasonable Price ("GARP") manager. Our investment process is built upon bottom-up fundamental analysis with reference to top down and macro overlays. Stock selection typically accounts for at least 2/3 of our outperformance. We believe that Asia ex Japan is under-represented in the MSCI World indices and China will exert rising influences on other Asian economies. As a Chinese asset manager with extensive on the ground research in China with over 250 investment professional, we able to see China's trends and policies affect the rest of Asia and execute our ideas in a more timely and decisive manner.
e-fundresearch.com: What are the special challenges for Asian markets in the current environment?
June Chua: US interest rate hikes does negatively affect the smaller emerging and frontier Asian markets and hence we have only seen a rally in the larger North Asian markets. However, we have seen signs of softening US inflation which will increase the likelihood of slower rate raises, which should then begin to bode well for the smaller emerging and frontier Asian markets.
e-fundresearch.com: To what extent has your strategy been able to benefit from this year's market environment and which particular investment themes have delivered the strongest performance contribution on a year-to-date perspective?
June Chua: Our strategy has produced commendable performance this year, outperforming the benchmark largely due to our investment process and team work. In terms of investment themes, our performance has benefitted greatly from our positioning in the technology, consumer discretionary and financial sector.
e-fundresearch.com: With regards to the second half of 2017: How optimistic is your view into the future and what obstacles and challenges should investors be prepared to overcome?
June Chua: We are cautiously optimistic, we think markets still provide upside given the strong earnings growth we have seen. Also, the underweight in Asia ex Japan by global investors should see more flows come this way. Markets are not expensive at present which downside risk. Major changes in policy coming out from China may be a risk but at the moment, we think China's balancing act of encouraging leveraging and deleveraging has been extremely timely and we do not anticipate major upheavals in policies. Other challenges will be like US rate rises that are faster than expected but that likelihood seems to be fading with slower than expected inflation. Any major trade protectionist policies from the Trump administration are another possible challenge to Asia ex Japan.
e-fundresearch.com: Why should investors consider an increase in allocation to your asset class and in particular your strategy in the current environment?
June Chua: Asia ex Japan equities has been in the doldrums for the last 6-7 years as developed markets like US equities captured all the allocation. With a backdrop of global growth and US equities becoming expensive, Asia ex Japan equities stands out with stronger earnings but lower valuation profile. With global investors still underweighted at the moment, we believe now is the right time to increase allocation.
e-fundresearch.com: Thank you for the interview, Ms. June Chua.