e-fundresearch.com:
Fabrizio Viola, you are the fund manager of the GENERALI Investments SICAV Absolute Return Credit Strategies fund (ISIN:
LU0260159362
). When did you take over the responsibility of managing this fund?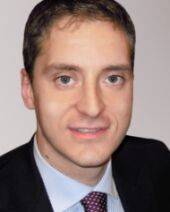 e-fundresearch.com:
What is the current size of the fund?
Fabrizio Viola: 520 Million Euro assets under management.
e-fundresearch.com: Do you also manage other funds or mandates? (If yes) What is the total amount of assets you manage currently?
Fabrizio Viola: Yes, two long-only credit funds with 980 million Euro total assets under management. One is an European credit fund covering all maturities, the other one a short-term Euro credit fund, focusing on the 1-3 years bucket.
e-fundresearch.com: How long have you been in the business as a fund manager?
Fabrizio Viola: 13 years
e-fundresearch.com: What are the main steps in your investment process and in which area is your competitive edge to add value to investors?
Fabrizio Viola: First of all, our absolute return investment process is disciplined through a dedicated committee headed by the Head of investments. He is in charge of setting the global guidelines of asset allocation for all our absolute return funds, and of controlling volatility and risk budget. The members of the committee, all senior fixed income portfolio managers covering certain asset classes and special topics, are assigned daily duties and clear responsibilities. Those could range from pure stock/bond picking, implementation of trading ideas or overlay strategies with derivatives, to the creation of ad-hoc studies. In our view this process has three main strengths: leadership, discipline, accountability. More specifically, it means that each member of the absolute return team owns full responsibility for controlling the part of the portfolio assigned to him- or herself, including the respective risk budget. The Head of Investments has to be involved in case of abnormal patterns, and a regular feedback among team members and with the team leader in a two-way approach has been installed.